Foot Reflexology Chart
Foot reflexology charts are a great way to promote reflexology and to make it easier to explain to your customers what foot reflexology actually is and how it reflects the body's tissues and organs.
Having a good foot reflexology chart up on your wall will make your clinic look more professional and will give your clients an opportunity to ask questions about foot reflexology and also to understand the inter connectedness of the human body and energy systems.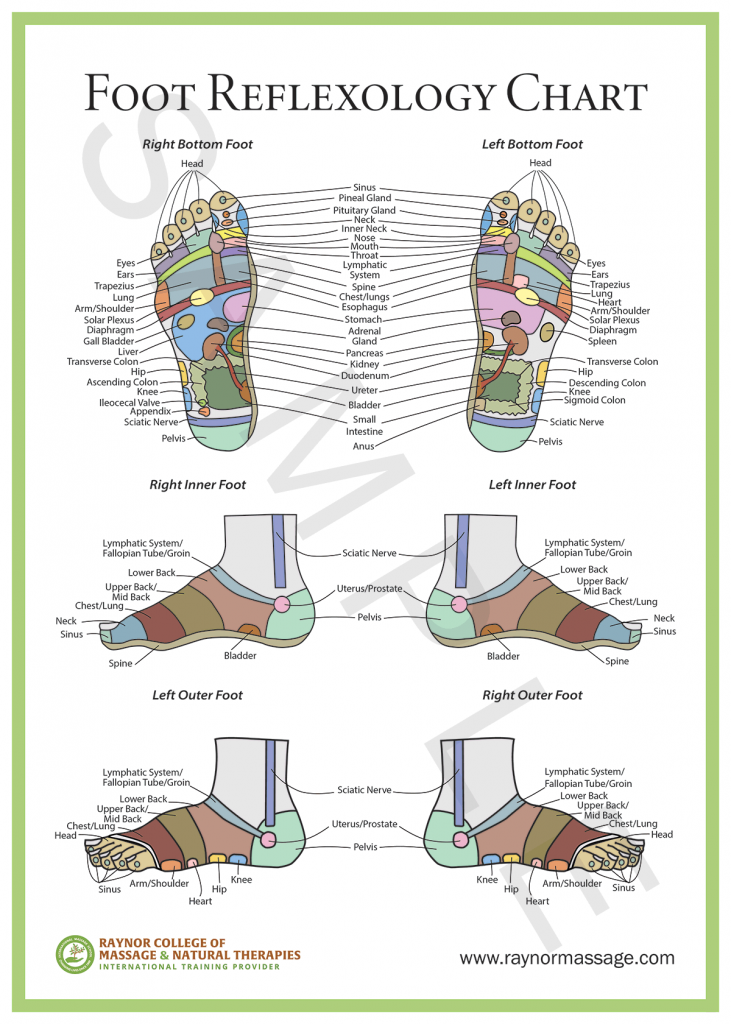 Our foot reflexology chart was designed by Australian trained Naturopath Brandon Raynor and wife Cori Nicole and is a great looking chart. Brandon Raynor is one of the world's leading experts on foot massage and Raynor foot reflexology is well known for it's powerful ability to create deep relaxation in the human body.
To order a foot reflexology chart please go to our shop.