Karina Gerdum Cibrian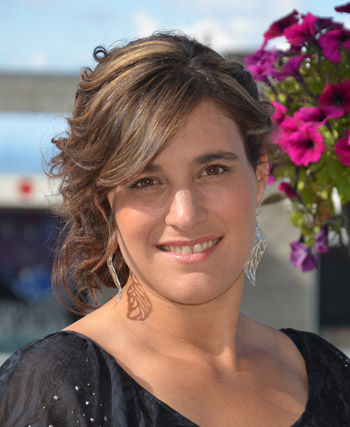 Karina is a qualified Advanced Raynor Massage Practitioner and Instructor who trained extensively under Terry Masson and completed advanced massage training with Brandon Raynor. She enjoys teaching and guiding students toward better vitality, mobility and freedom to live healthier lives through comprehensive, hands-on massage courses throughout Canada.
Karina's empathetic disposition and interest in natural healing began at an early age, which she credits to her mother and German upbringing. After 15 years of owning and operating a restaurant with her husband, she was looking for a more fulfilling lifestyle and to inspire the people she loves the most– her three children. She has since chosen the path of a Natural Healer and believes in a holistic approach to health through massage and naturopathy. Being a Raynor Massage Instructor has given her the opportunity to help people first hand and to share that knowledge with others exponentially.
She also draws upon her diverse background, to aid her as a massage teacher and practitioner. As an athlete and soccer coach for many years, she has a strong knowledge of the human body and what it takes to keep it functioning at optimal levels. Karina has also taken many courses in Flower Essences, Aromatherapy, Homeopathy and Herbology to help her family, herself and others to heal, with natural products and medicines she makes out of her backyard and from foraging for wild herbs in the forests of the Cariboo. Karina also has her Reiki level 2 for any energy work needed that may arise during a Raynor Massage session.
Her passion and knowledge for massage is evident in her motivational teaching style and benefits of her massage. Karina looks forward to having you in one of her upcoming massage course in Canada. For more information, please email [email protected]