Jason Leue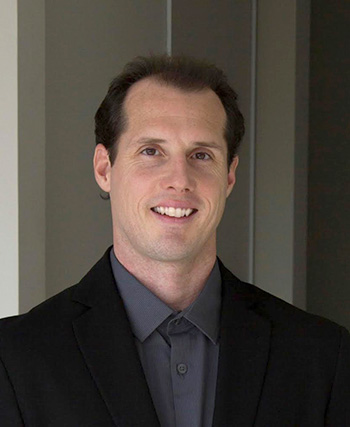 There he was, sliding upside down in his car going 60 miles per hour. The thought, "This could be it," flooded over him.
You might be wondering, "What does this have to do with me teaching massage for Brandon?" Well let us quickly explain why we are mentioning this terrifying event.
Jason Leue's wife was driving on the freeway and lost control of the car after swerving to avoid another car cutting them off. When the car finally slid to a stop on it's crushed roof, they were 30 feet from a telephone pole. Miraculously, nobody in the vehicle had any injuries.
Jason's friend Brandon, being an expert in releasing stress, knew that they would have a lot of tension from the accident, and graciously offered to give Jason and his wife free treatments.
Jason didn't know it at the time, but this was the beginning of his transformation. Not only did Brandon release all the tension from the trauma from the accident, he fixed a neck problem which until then had been chronic. Jason was amazed how good it felt to be in his body. He had a completely new frame of reference of what feeling "healthy" meant.
Jason was hooked and so was his wife. She told him, "You must learn this technique!"
At first, Jason was stubborn and said, "No."
He thought he was too busy. Jason already had a full time job. The last thing he needed was to spend his free time learning massage.
But sure enough, tension from his computer work slowly crept up on his body again. Jason began to seriously crave Brandon's treatment, big time. He really didn't want to go back to having a stiff neck and headaches again.
So Jason decided to commit himself to learn this art form from a true master, and has since received 100's of hours of instruction, treatments and training with Brandon.
Jason has been teaching for over 11 years now, in 3 different continents. He practices self massage daily and gives regular treatments to his family and local clientele.
So how do we know 10 days is all you need to learn this powerful healing art?
You can know too!
Just ask…
Terry Manson, now one of Brandon's top therapists and Instructors, began his incredible journey in one of Jason's classes back in 2007. With no prior experience in massage, Terry learned everything he needed to know in just 10 days to start his practice. With more clients then he could handle, Terry started teaching others (now with 200+ courses under his belt) and now has a thriving clinic helping hundreds of regular clients in his community.
Serving your town can give you a new purpose in life…as you jump out of bed in the morning knowing you're about to change another persons life today…just like you did yesterday!
Register now for the nearest course! Don't let this opportunity pass you by. Things change fast in life, don't they? Become a therapist just 10 days—click apply now!
Got questions?
Chat with Brandon live now.
We look forward to meeting you and getting you on the table soon!